Getting a prescription is easy!
Medical team will review your request
We ship your order from our pharmacy
How It Works
1
At checkout, let us know that you need a prescription
When placing your order on MailOrderMeds.com, let us know that you need a prescription. We will help you fill out a short form about the prescription you need.
A doctor will review the information provided on your form and follow up with you to get additional information. We help schedule the appointment for you, and make sure you know exactly how it all works.
Your prescription is electronically sent to our Mail Order Meds pharmacy partner, who fills your prescription and sends it to your door. That's it! All your prescription and refill information will be automatically added to your Mail Order Meds account, and be ready for your next refill.
(*Please note: Doctors can provide a prescription for most conditions virtually, but not all. In some cases, you may still need to visit a family practice or walk-in clinic to receive a specific prescription).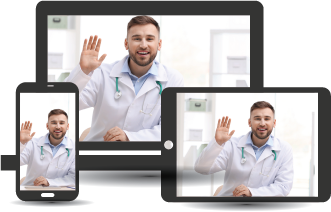 Need a Prescription
for your Order?
Obtain your prescription now, from one of our fully licensed US Doctors.
How do I get my prescriptions refilled?

If you're on a certain type of medication, such as high blood pressure or birth control, you can use MailOrderMeds.com to speak with a doctor about getting a refill. Simply log in to your account and place a order with a new RX consultation request. Doctors can prescribe your refills at their discretion.

How do online prescriptions work?

Similar to in-person visits, you'll have a consultation with the doctor, and they'll determine whether they can give you a prescription. The prescription itself will be digital (instead of paper), and will be sent directly to our pharmacy partners. We'll contact you as soon as the pharmacy has your medication has been shipped and it's on its way to your door.

Can online doctors write prescriptions?

Yes! Doctors on MailOrderMeds.com can prescribe most common medications, with the exception of controlled medications like narcotics. Prescriptions are given at the doctor's discretion and are sent directly to the pharmacy partner and then delivered right to your home.

What kind of medications can online doctors prescribe?

Doctors can prescribe most medications online for most conditions.

Can I see your Doctor for a medical emergency?

MailOrderMeds.com doctor's online consultations are not intended for medical emergencies. If you believe you are experiencing an emergency, please call 911 or proceed to your nearest emergency room.

What will happen if I lose connection during the video or phone call with the Doctor?

Not to worry! The doctor with whom you are meeting will call you back at the phone number provided during the registration process.
Have We Missed Anything?
If you have any additional questions we invite you to contact us at 1-888-727-0726. We are happy to answer any questions or address any concerns that you may have.